CaptainForever.io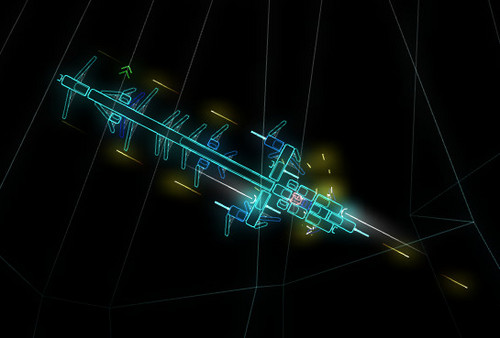 Hi!
I just pushed build 1.9.1 live. The biggest and most obvious feature is... bloom! This has always been a hallmark of Captain Forever games so it's really nice to have it here on io. It's based on the Captain Forever Universe approach where some elements can bloom more than others, which is really nice for giving things like thrusters and laser bolts and explosions an extra glow.
There are a bunch of other changes, including a HUD alignment fix for older browsers, and HUD sizing for unusually large or small monitors. Hopefully the one thing you won't notice is some network changes - some non-critical network events are now sent as volatile, meaning they aren't re-sent if your connection drops out. This might change what you see on a network hitch, but most importantly it means mashing the keys during a network drop out will no longer trip the anti-spam system and kick you out of the game when the network comes back up!
Anyhow, have fun out there and if anything seems wonky then please let me know.
<3
Farbs